Senior Ukrainian Olympic official suspended after ticket row
May 23, 2012 -- Updated 1734 GMT (0134 HKT)
STORY HIGHLIGHTS
Senior member of Ukraine National Olympic Committee (UNOC) suspended
Volodymyr Gerashchenko said to have agreed to sell 100 Games tickets on black market
Gerashchenko suspended by UNOC president Sergey Bubka Wednesday
(CNN) -- Ukraine has suspended one of their top Olympic officials after an investigation alleged he was willing to sell up to 100 tickets for the London Games on the black market.
A probe by the BBC, a British broadcaster, made the claims about Volodymyr Gerashchenko, a senior member of the Ukraine National Olympic Committee (UNOC).
Gerashchenko, who has been part of the UNOC since 1997, was told of his suspension Wednesday by president Sergey Bubka, the former pole vaulting legend.
A statement on UNOC's website quoyed Bubka as saying: "As President of the Ukraine NOC, I am committed to maintaining the highest standards and ethics within the Olympic Movement.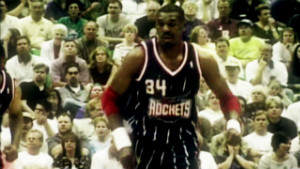 Pressure to succeed at the Olympics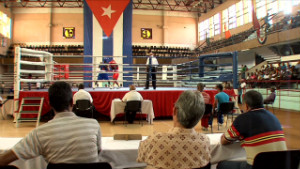 Cuba's punching pedigree
I am deeply concerned about these allegations and I have ordered an immediate investigation in Ukraine
Sergey Bubka. Ukraine Olympic Committee president
"I am deeply concerned about these allegations and I have ordered an immediate investigation in Ukraine. I have briefly spoken with General Secretary Gerashchenko and informed him that he is suspended pending this investigation.
"I have also spoken to (London Organising Committee of the Olympic Games) chairman Sebastian Coe since I learnt of this news and informed him that I will ensure that we fully co-operate with any subsequent investigation that takes place in London.
"There has never been a situation where we have had a surplus number of tickets and those that we have received will all be distributed using official channels.
"London 2012 is going to be a spectacular celebration of sport and it is imperative that tickets are distributed to deserving recipients."
However, AFP reported that Bubka's deputy, Viktor Korzh, was dubious about the veracity of the BBC's claims.
"I still have great doubts about this and think that the whole story could come to nothing," he is said to have told reporters.
In their undercover operation, the BBC alleged Gerashchenko told a reporter he was willing to sell up to 100 tickets.
He said: "I understand you're a dealer -- that's why for me, you are priority number one, the top, the person, in case we have extra tickets to contact you, we contact you."
When the charges were put to him, he is said to have responded that he "never planned to sell tickets in the UK," and had been making "diplomatic talk to satisfy the persistent interest of the ticket dealer."

Part of complete coverage on
April 22, 2014 -- Updated 2014 GMT (0414 HKT)

Golfer attacked by hornets, flying gymnasts and a squirrel on the infield -- experience the sporting week in pictures.
April 4, 2014 -- Updated 1308 GMT (2108 HKT)

The 2002 bomb attacks in Bali had many victims -- including a touring rugby team from Hong Kong.

Photographer Danny Lyon spent three days with Muhammad Ali in 1972 and shares his best photos and memories of the champ.
February 25, 2014 -- Updated 1254 GMT (2054 HKT)

With a growing audience boosted by the drama of ice hockey on show in Sochi at the Winter Olympics, can the sport capitalize on its popularity?
January 20, 2014 -- Updated 1125 GMT (1925 HKT)

Her paintings may sell for thousands of dollars, but she is best known for a modeling shot 50 years ago that helped launch a business empire.
January 9, 2014 -- Updated 1701 GMT (0101 HKT)

When the eye of the storm closes in most people head home -- but for these surfers it's a different story.
January 6, 2014 -- Updated 1445 GMT (2245 HKT)

Gareth Evans is a school teacher in South Africa. In 1983, he attended a "rebel tour" cricket match against the West Indies.
December 17, 2013 -- Updated 1507 GMT (2307 HKT)

In the wake of protests in his native Ukraine, heavyweight champion Vitali Klitschko has turned his back on boxing to focus on his political ambitions.
August 9, 2013 -- Updated 0920 GMT (1720 HKT)

The Olympics must use its global reach and immense popularity to help save a generation, says sporting icon Sergei Bubka.
August 7, 2013 -- Updated 1632 GMT (0032 HKT)

CNN's Fred Pleitgen exposes a history of German government-funded doping throughout the Cold War.
April 9, 2013 -- Updated 1628 GMT (0028 HKT)

A six-day run that covers more than 220 km through the scorching heat of the Sahara desert has been billed as the "World's toughest race."
April 10, 2013 -- Updated 1149 GMT (1949 HKT)

He plays the only sport approved by the Taliban, a game he learned as a war refugee in Pakistan.

Today's five most popular stories